Background
Actatek is established by successful entrepreneurial veterans of the technology industries. We offer commercial physical security and workforce management customers an IoT-first unified access control and workforce management solution supporting traditional on-premises private cloud and cloud subscription deployment models.
The Actatek IoT product is designed not just for end users to replace their time clocks and door card readers but also for the Security and IT Integrator channel. If you're looking for an easy migration path to take your customers to the cloud, private or public, while enjoying consistent lifetime value via recurring revenue, contact us.
With proven products and solutions installed world wide in Fortune 500 companies, governments and other leading institutions, we are a recipient of the Frost Sullivan World Biometric Vertical Market Penetration Award.
Our motto is to give the customer:
•Best Possible Services
•Best Possible Solutions
•Best Possible Technologies
Awards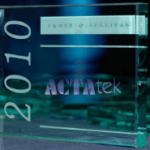 "5 Star Rating of Best Buy"- ACTAtek Combination Model (SC Magazine,January.Issue,2010)

"Best Of 2009"- ACTAtek Combination Model (Dec.Issue,09′)

Network Product Guide – Product Innovations Award 2008

2009 Finalists for Hot Companies – Network Product Guide

Network Product Guide – Best Products and Services 2008
Sample Customers

University of Cambridge, UK