ACTAtek ID-Video
ID-Video (patent pending) is the next extension in the ACTAtek ID Management Platform offering.  The ACTAtek ID-Video solution integrates biometric authentication with video surveillance – a first in the industry!
The ACTAtek IP cameras are used to provide video surveillance of the doors protected by ACTAtek Units. Each authentication attempt (successful or not) is time-stamped on the video stream. The event log of ID-Video offers an immediate display of the authentication attempt (10 seconds before and 10 seconds after), at the click of a button!
Search by ID, entry door, time, date – many options are available to the security director and HR to ascertain who entered which door when! Tail-gating and other misuse of the authentication systems are captured and immediately available for review.
The following diagram shows how the ID-Video solution, consisting of the ACTAtek ID-Video Suite and a range of HD/IP Cameras, should be used in a security or time attendance application.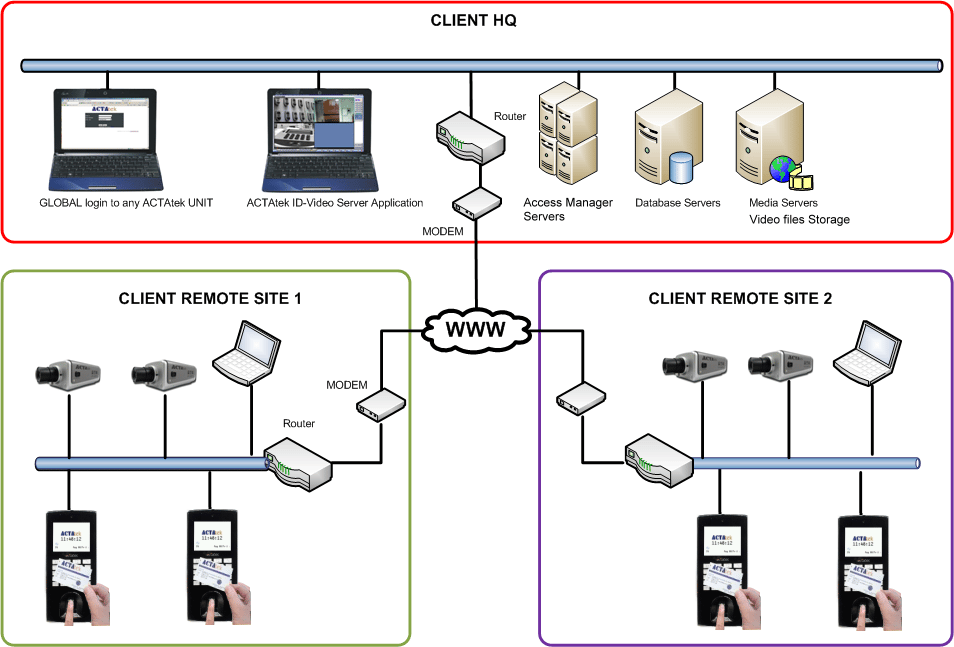 The ACTAtek ID-Video Software Suite offers many features, including the 24/7 video wall, real-time event log updating and 2-D mapping of camera and ACTAtek unit placement.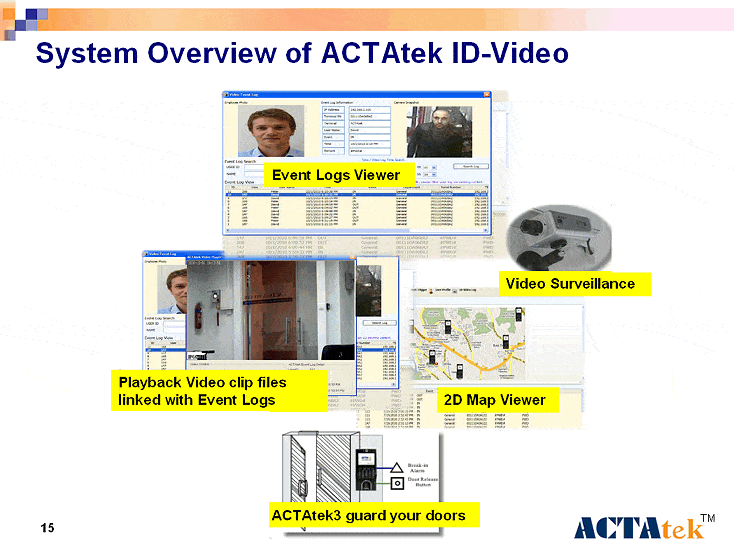 Link to Products
ID-Video Software Suite
ACTAtek Smartcard – MIFARE®
ACTAtek Smartcard – CePAS
ACTAtek Smartcard – EM
ACTAtek Smartcard – HID iClass
ACTAtek Smartcard – HID Proximity
3G GSM / WiFi Gateway Modem
WiFi Adapter/Router