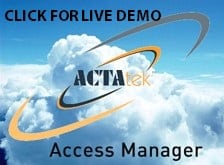 The ACTAtek Access Manager Suite (ACTAtek AMS) is a web-based server application that offers time attendance and access control reporting and analysis at one centralised database.
With ACTAtek AMS, administrators can generate different kind of reports according to the data captured directly from the ACTAtek terminals or add/delte/edit users data from web-based user management page and then push the updated data to remote ACTAtek devices in real-time.
Demo Username: admin
Demo Password: 1
Combined with its award winning hardware, the ACTAtek AMS is a powerful client/server application that allows you to streamline reporting and HR management or change access control group using your browsers only. The ACTAtek AMS enables the user to generate a variety of Time Attendance and Access Control reports that are calculated automatically by the software to generate a list of reports which includes:
Access In/Out Reports
Daily Punctuality Reports
Absent Reports
Late Reports
Emergency Fire Safety Roll-Call Reports
In order to help our customers stay healthy,and stay safe,the below are two new functions of AMS introuced under the COVID-19 pandemic period.
Healthcare report :The report is generated for contact tracing of COVID-19 and other infectious diseases . (screenshot 1, screenshot#2)
Crowd control group:It allows control of number of people in any room, office and whole property. Similarly, supermarkets can limit shoppers in the stores. (screenshot )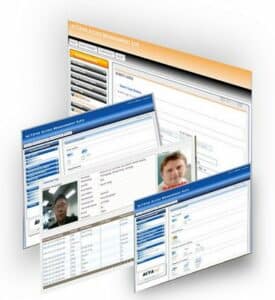 Key Benefits of the ACTAtek™ AMS Software
•   Web Based Management – With its web based technology, users can remotely manage and gather information of the Time Attendance hardware from any location at any time via Internet browser e.g. I.E.,Firefox,Safari,Opera etc.
•    Easy to Use Interface – Easy to install and use with its simplistic interface.
•    Generate Attendance Reports Easily – Manage your company's employees effectively and efficiently with automated report generation over a specific time frame.
•    Detailed Employee Status Reports – Check status, personal employee information and administer access rights.
•    Consolidate your Employees – Software database capacity is capable of holding up to 30,000 users which depends on the storage space of the database server.
 Cost Savings With Hardware & Software Included
The ACTAtek™ All-In-One package combines all the necessary hardware and software into one allowing you considerable costs compared to rivals which normally charge for both separately. The ACTAtek™ AMS Software integrates with the ACTAtek™ All-In-One device allowing easy log facilities as well as Time Attendance & Punctuality reports which can be remotely accessed over the internet.
Software Requirements:
Windows Server 32bit/64bit  or Windows 10 32bit/64bit
Microsoft SQL Server for Database Server(MS SQL EX 2008 or above supported)
Microsoft .Net 2.0 /3.5 / 4.0 runtime
Hardware Requirements:
CPU: Intel Core 2 Duo 2.6GHz or higher
Memory: 4GB
Storage: 20 GB free
Ethernet: 100 Base-T
Overview of system diagram: