The ACTAtek ID Management Platform provides both the hardware and software features to create simple solutions for Time and Attendance applications. This simple yet powerful client-server time and attendance solution combine the embedded features of the ACTAtek units with the real-time two-way synchronization feature to create a user-friendly web-based application that is used by small and large enterprises alike.


A simple, user-friendly, web-based Time and Attendance solution
Perfect for companies deploying electronic time and attendance for the first time
Fulfills HR requirements for user registration and basic awards
Comprehensive reports
The following diagram illustrates the way this simple Time and Attendance solution provides a powerful network capable of providing real-time information from many remote sites (franchise chains, retail stores, gas stations, etc.) in a format suitable for immediate action by HF/finance, or interfacing (via ACTAtek Manager SOAP API) to your preferred payroll application.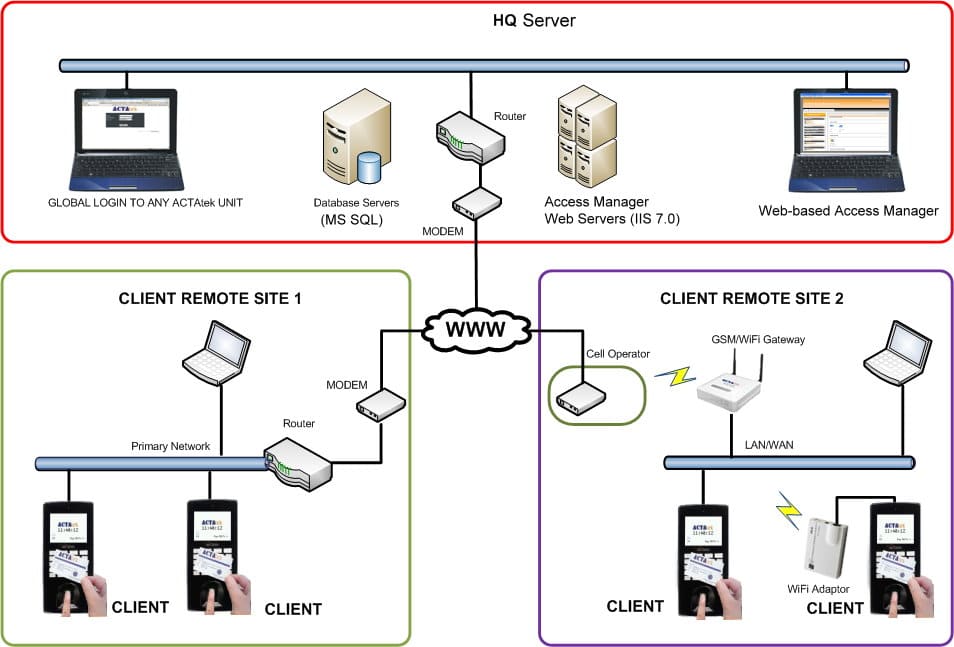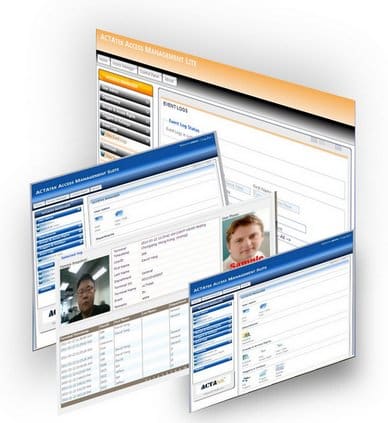 Using the logging options, in ACTAtek Manager allows the user to view the real-time event logs from remote registered terminals.
All data is copied from the registered ACTAtek units to the ACTAtek Access Manager and made available in many report formats.
Images captured from the optional CMOS camera of the ACTAtek unit, are displayed in the event log. If an employee image was inserted when the employee data was entered, the entered image can be compared directly to the camera image – this is a key benefit of the CMOS camera option when using only a Smartcard Unit.
Link to Case Studies
GOVERNMENT OF MACAU
BANK OF EAST ASIA (BEA) MACAU
BELIZE NATURAL ENERGY LIMITED
HONG KONG DRAINAGE SERVICES DEPARTMENT
KEPPEL SHIPYARD PTE LIMITED (SINGAPORE)
SQUARE PHARMACEUTICALS LTD (BANGLADESH)
DAIRY FARM (HONG KONG)
HANG YICK PROPERTIES MANAGEMENT LIMITED
MUIRFIELD CONTRACTS (SCOTLAND, UK)
NORTH SHORE BANK (USA)
Link to Products
ACTAtek Smartcard – MIFARE®
ACTAtek Smartcard – CePAS
ACTAtek Smartcard – EM
ACTAtek Smartcard – HID iClass
ACTAtek Smartcard – HID Proximity
3G GSM / WiFi Gateway Modem
WiFi Adapter/Router