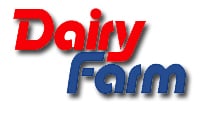 Dairy Farm International Holdings Limited is a leading pan-Asian retailer. As of 30th June 2008, the Group and its associates operated over 4,359 outlets – including local supermarket chains, hypermarkets, health and beauty stores, convenience stores, home furnishings stores and restaurants.
Dairy Farm required a combination of both time attendance and access control systems.
Needed to cater 600+ users on the premises.
Dairy Farm wanted a system that is capable of logging all attendance records and event logs such as IN/OUT but in a manner where they can pool all this data out easily and quickly.
ACTAtek provided Dairy Farm the following solution:
ACTAtek Mifare Smart Card Units with built in CMOS camera and external readers implemented.
CMOS Camera takes snapshot of each transaction made per user.
ACTAtek Agent connecting to IP Network via Oracle Central Database.
The site for the system installation is around 10,000 sq. ft. area on one whole floor at their office located in Quarry Bay, Hong Kong.
ACTAtek implemented the Smart Card terminal and CMOS camera for their Time Attendance usage for shifting schedule and Payroll purpose of the employees without the Door Access.
Only Administrative and the Departments Heads are being given the authority to have the Super Administrative access to control the ACTAtek units.
All units are connected with primary and secondary formats.
Main building has TCP/IP network and all the ACTAtek units are assigned with designated the IP address so that the Administrator can use any PC browser.
Adminiastrators can configure checking the Event Log In/Out of all the employees which are then sent to the Oracle Central Server for Payroll processing by ACTAtek Agent.
ACTAtek Sync provides synchronization of data to all the ACTAtek units on site and is pushed into the Oracle database on the server.
Overall Dairy Farm was pleased with the way the installation and the new system handled and recommends the system to others. No longer they have problems to trace their employee data and records and have the peace of mind of an unified access control system built into one solution, thus saving the company additional costs that may have occurred from other existing solutions on the market.

Link to Solutions
Third-Party Integrated Time Attendance Solution
ACTAtek Access Control