ACTAtek Temsen  is a medical-grade infrared human body thermometer, it has been carefully developed for accurate, safe, fast, and contactless human body temperature measurements in a simply way.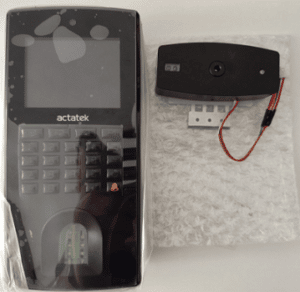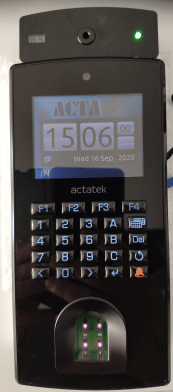 ACTAtek Temsen uses IR thermopiles which is the same technology as the handheld IR temperature detection unit.
ACTAtek Temsen is quipped with a high-precision proximity sensor. ACTAtek Temsen detects the distance to make sure the object is in the measurable range for temperature reading.
Power supply: 12VDC
Interface: RS232 or RS485
Measuring range: 35.0 °C – 42.8 °C
Abnormal alert: 37.5 °C – 38 °C Red LED Lights
Fever alert: 38 °C – 42.8 °C Red LED Blinks
Measuring distance: 10CM – 25CM
Accuracy: +/-0.2 °C
Speed: 600mS