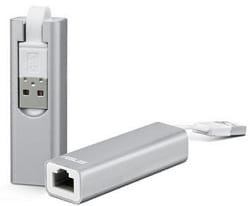 With the external and compact wireless module, ACTAtek now support wireless connection providing superior flexibility when building a wireless environment. This allows the ACTAtek to be accessed via Wi-Fi network directly.
Set up wireless network anywhere, anytime
Wireless Ethernet adapter: Flexible and Practical
Allow ACTAtek go wireless Configuring the Wireless Module in Ad-hoc mode for peer-to-peer data transmission.
The Wireless Module by default will search and connect to the AP/router with the strongest signal and allows ACTAtek to wirelessly communicate with any GPRS- or Wi-Fi enabled Pocket PC, PDA or cell phone, laptop, etc. within Wi-Fi network.
Moreover, you are now able to send personalized messages directly to cell phones via SMS or to email directly when a user clocks in. Leave messages for your staff when you are out on a business trip when they clock in the morning. Or emergency messages can be sent via email during holdup situations!!
Expand or virtually re-deploy your network anywhere, anytime on demand
Compatible with all IEEE 802.11b and 802.11g devices
Operate as an client device, bridging the Ethernet and WLAN
Connect the ACTAtek to the existing wireless network
Support roaming to other IEEE 802.11b/g compliant APs connected to Ethernet networks to extend network coverage
Hardware Platform: PC
Form Factor: External
Connectivity Technology: Wireless
Networking Feature: Wireless access point
Data Link Protocol: IEEE 802.11b, IEEE 802.11g
Network Transport Protocol: TCP/IP
Network Remote Management Protocol: HTTP
Network Data Transfer Rate: 54 Megabits Per Second
65 x 20.7 x 15.4 mm (WxDxH)